Social Share
Popular Social Media Share Buttons
Start driving more traffic and increase engagement by leveraging the power of social media.
Get started
Try our demo
How it works
Increase your traffic in a natural modeby spreading your website over the social networks.
Easiest way to get your content shared online

Easy to use social share buttons for websites

Increase traffic & engagement by allowing visitors to share your content.
Works with all major social networks, including
Linkedin, Facebook, Whatsapp, Twitter and more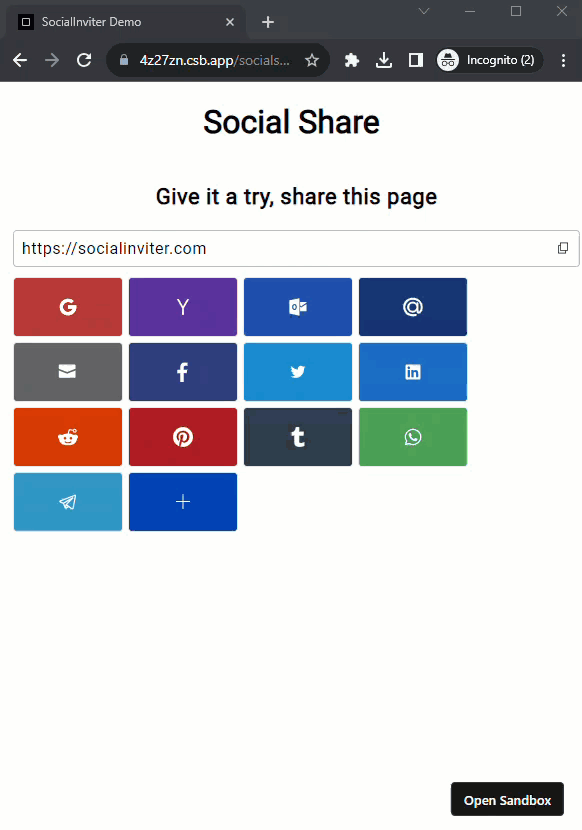 Ready to give it a try?
Empower your site visitors to expand the virality of your content.
Get started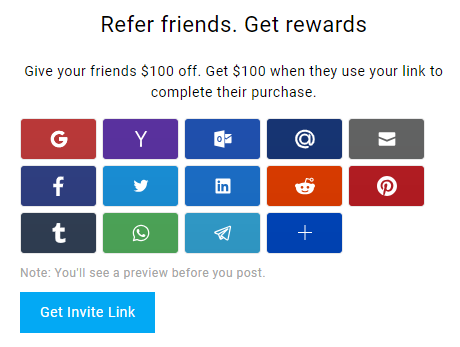 Customize Service Buttons
SocialInviter offers over 10+ social networks to choose from, allowing your visitors to share your content for virality.
Pinterest
and over 10 more!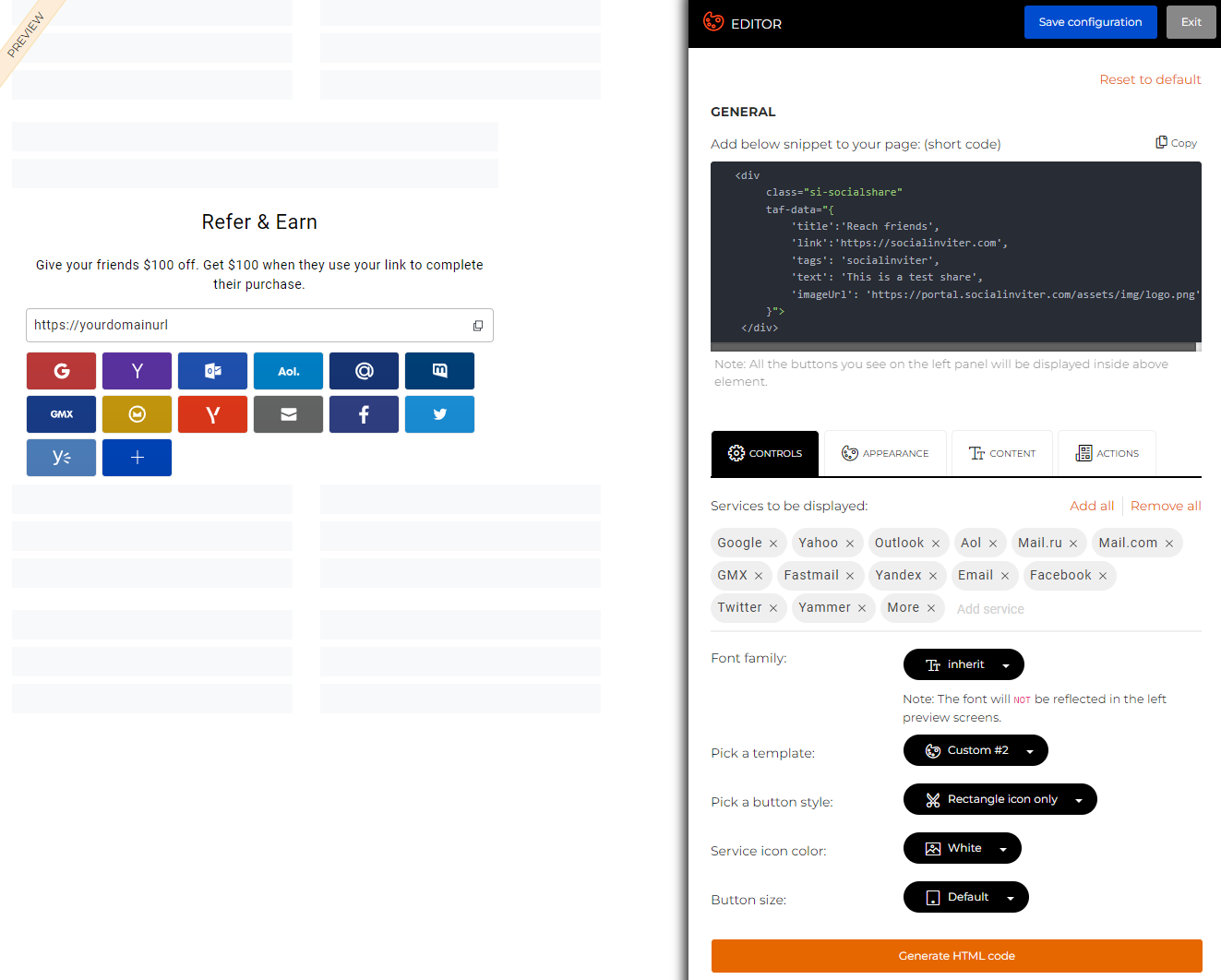 Fully Customizable UI
Customize SocialInviter plugin UI using our built-in easy-to-use online editor. Choose your own button colors, background color & callbacks to match your own need. Design and deploy plugin though our simple online editor, matching your theme without developer resources.
Try it out
In-Depth Analytics
Our user engagement analytics & dashboard provides in-depth analytics of the shares, and usage. Our dashboard will help you to identify how your social sharing is working.
Get started